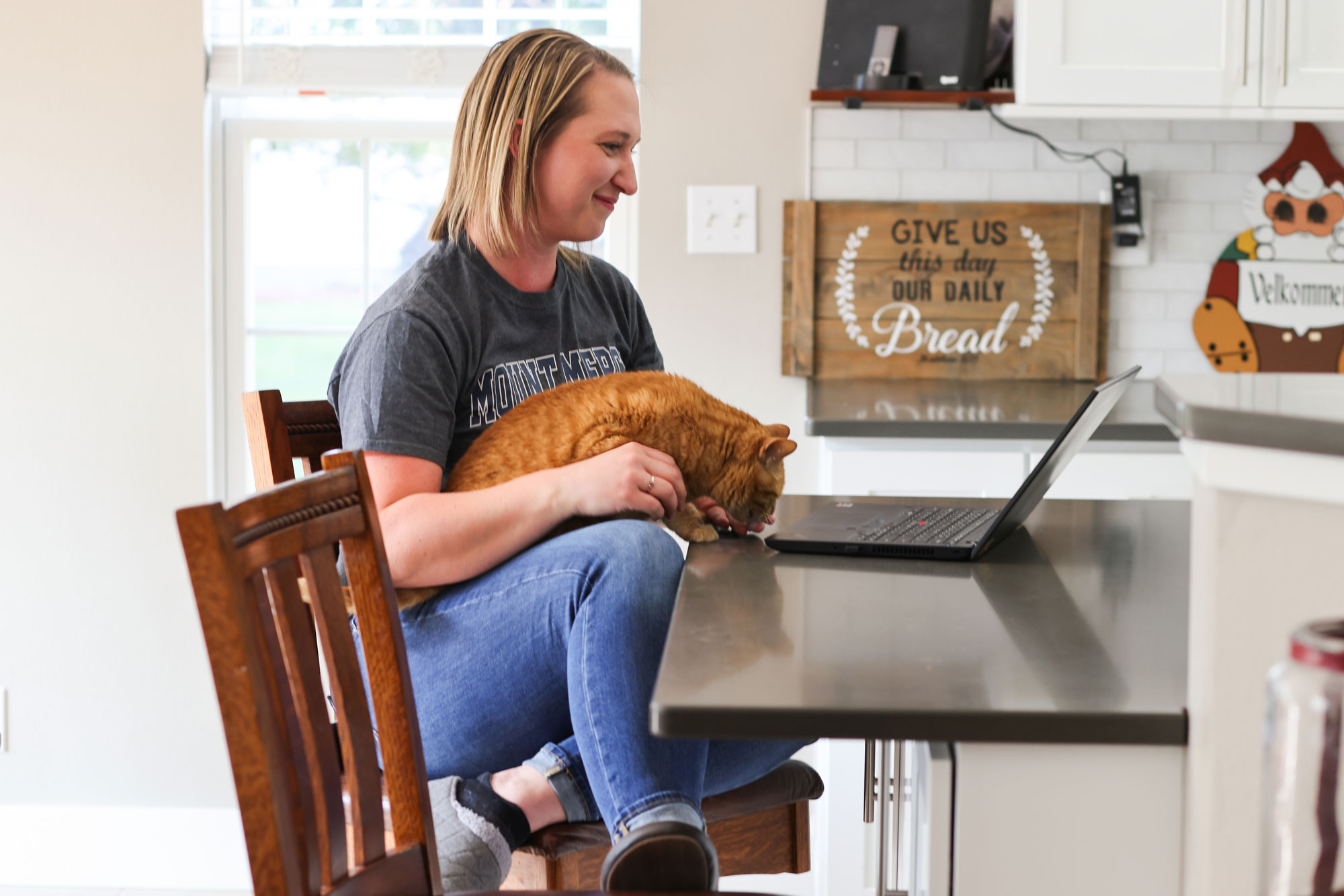 Convenient and affordable
Online programs
Tuition and fees
Mount Mercy strives to keep tuition rates affordable for students and families. We are committed to making your education attainable.
Tuition is $556/credit hour.
Financial aid
Financial aid is available to those who qualify. To apply, complete the Free Application for Federal Student Aid (FAFSA) using Mount Mercy's FAFSA code: 001880.
Tip: Even if you do not qualify for grants or free aid, you may be eligible for loans or other sources of assistance. By filling out a FAFSA, you'll have a complete picture of the options available to support investing in your education.
Future ready Iowa grant
The Future Ready Iowa Grant eligible programs will be available soon. Click to subscribe to Future Ready Iowa updates to learn when the grants are ready.
The Future Ready Iowa Grant program provides tuition support to Iowans who have completed more than two years of a four-year degree in a high-demand field. Iowa has experienced employee shortages in occupations where a 4-year degree is required. This program will provide a minimum of $1,000 in tuition support for individuals who go back to school to finish four-year programs in high-demand fields.
To find out more information on the Iowa College Aid website.
Referral scholarship
Any current student can refer a new student to our online accelerated programs or grad programs, and both receive a $600 scholarship after the new student's first class is complete.
Questions or concerns?
If you have questions regarding financial assistance at Mount Mercy University, please reach out to us.
Call: 319.368.6467
Email: finaid@mtmercy.edu
Elevate your experience, community and life. Start your online degree today.